Top GUN PROS
St. Augustine, Florida 32086
www.TopGunPros.com
Hank Ferguson, NRA Certified Pistol Instructor
Hank@TopGunPros.com or Hank@SAFlorida.com
516-383-8340 904-377-1232
Concealed Carry - Day at the Range
St. Augustine, Florida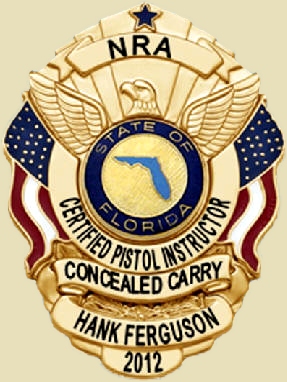 Advanced Concealed
Carry
*** SPRING 2022 SALE ***
PERSONALIZED ATTENTION, that's what you get with class sizes averaging just 2-3 people. Classes can be held at your home or office or mine. *Minimum 2 people per class. A Private lessons for those wishing a One On One Experience is available for $150 ($ 75 each), $120 for a SINGLE

In addition to meeting the state training and competency requirements necessary to apply for your Florida Concealed Carry Permit, we will provided you with a training manual covering; Gun Owners Rights & Responsibilities as well as an introduction to different pistol types, ammunition as well as safe storage and transport of firearms, Florida Laws.
We are then off to the range, where you will have a chance to handle multiple firearms and determine which is right for you.
We suggest you bring your own gun and ammunition. If you don't have a firearms, one can be provided for you.
Ammunition will be provided for the purpose of competency testing at current cost.

*** SPRING 2022 SALE ***
Single PRIVATE CLASS $120
+ Range usage fee.
Class for 2 $150, 3rd student $75.00
+ Range usage fee $20

Maximum of 4 unless other
arrangements have been made.
Day at the Range
An Afternoon at the outdoor range with with a chance to shoot from a selection of firearms (Pistols and/or Rifles).

What gun is right for you? Shoot a pistol in 22, 380, 9mm, 45 ACP and more.
From small concealed carry to full size semi automatics..

Want to try a AR 15 in 223/556, AR 10 in 308, Ruger PC Charger 9mm Carbine or even a the huge Russian Mosin-Nagant
with the 7.62 x 54r firing a 180 grain bullet. Pistols are available to Rent from $10 - $20 each, Rifles from $35 ammunition is available

Ask for current rates or bring your own pistol and ammo.

$ 75.00 per hour for First Per Person
additional persons $ 25.00 each

There Is a $ 20 per day, per person range fee imposed and payable by and to the range

Maximum of 4 unless other
arrangements have been made.
Support Your Local Firearms Dealer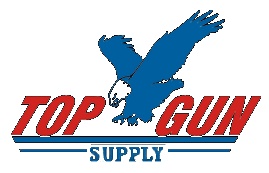 (904) 615-1661 Tom Allen, Owner
Don't settle for Less!
Top Manufacturers at a Price you can Afford

Tom Allen, Owner
525 SR 16 #129
St Augustine, FL 32084
(904) 615-1661